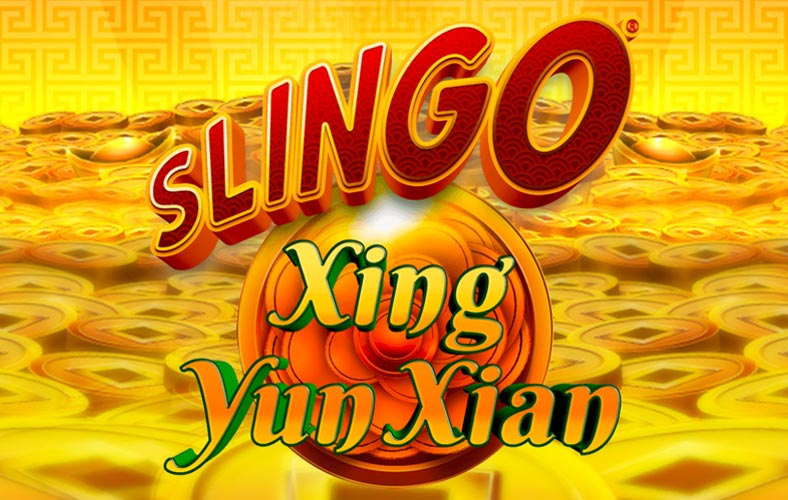 Will you have a lucky charm in Slingo Xing Yun Xian? This Slingo game combines classic elements – such as the Slingo grid and reel – with an unmistakably oriental theme. Get ready to try your luck and win some Slingos.
How do you play Slingo Xing Yun Xian?
To begin, bet your stake with the symbols on the left of you screen and select 'START GAME' to enter. Simply match the five numbers on your spinning reel with the numbers on your 5×5 Slingo grid.
How do you win Slingo Xing Yun Xian?
In order to win prizes, match rows horizontally, vertically or diagonally and be rewarded with Slingos. These will help you move up your prize ladder on the left of your screen – your prize increasing with every step up you take.
You will be begin with 11 initial spins – but as always you can continue your game by purchasing additional spins after you reach the end of your first 11.
Symbols
Look out for the Slingo symbols as you progress through your game to help you move up the ladder.
Joker – this symbol will mark off any number in the column above it
Super Joker – will mark off any number in the whole of your Slingo grid
Coin – reward you with a prize according to the pay table on the left of your screen
Free Spin – a free spin can be claimed at the end of your initial 11 spins.
Devil – will stop you from making matches in the column which it appears.
If three or more Jokers or Super Jokers appear on one spins, you will be awarded with a cash prize.