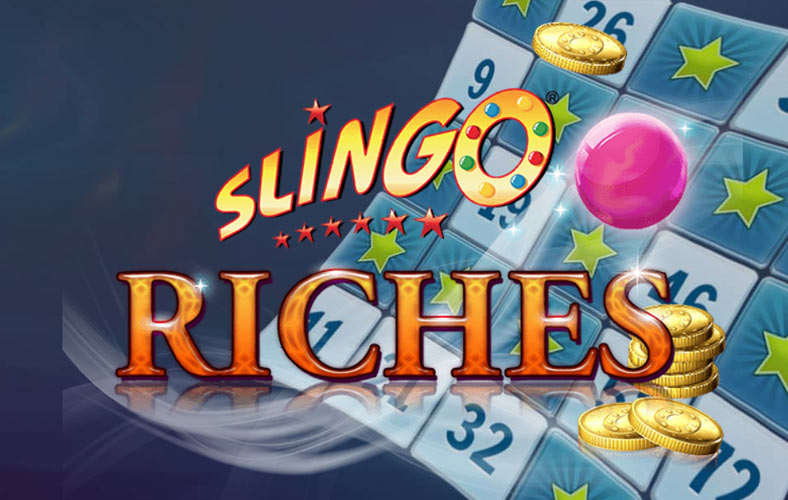 Are you ready to play Slingo Riches, with a chance of winning £20,000 cash? This classic Slingo game combines the usual Slingo elements with real cash up for grabs! How lucky are you
How do you play Slingo Riches?
Before you start your game, place your bet anywhere between £0.50 and £100, hit 'START' and begin! Use your initial eleven spins to match numbers on your 5×5 grid with those you have spun on the blue wheel. As with most Slingo games, complete a row, column or diagonal on your grid in order to receive a Slingo!
How do you win Slingo Riches?
Winning Slingo Riches is simple, every Slingo you find in your grid – with completed lines vertically, horizontally or diagonally – you will move up a step on the ladder of bonuses and prizes.
After you have completed your eleven spins, you will be offered the chance to purchase up to four extra spins, for another shot at the £20,000 jackpot.
Game Symbols
Some familiar symbols may appear on your reel along the way.
Joker – mark off any number in the column above
Super Joker – mark off any number in your whole grid
Three or more Jokers or Super Jokers – receive an instant cash prize
Free Spin – receive an opportunity for a chance at a Slingo free spin
Coin – receive a cash prize
Devil – will block you from making matches on the grid