Choose from our full list of Slingo Games, including all the Slingo Originals from the now infamous online version of Slingo bingo and slots.
Click on an image to learn more.
All Slingo Games A-Z
Top 5 UK Slingo Games
Slingo has become a favourite amongst bingo and slots players since it first came to the UK in 2015.
Here's our pick of the 5 best:
1. Slingo Rainbow Riches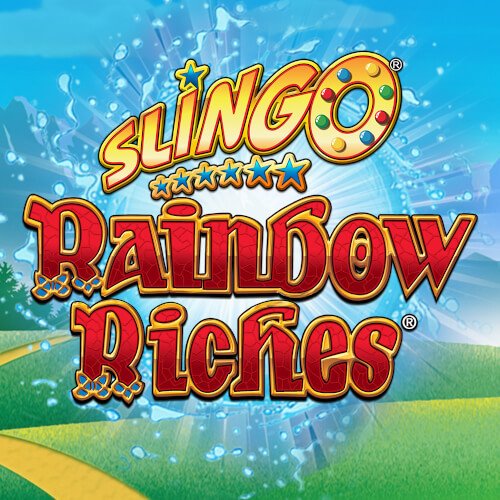 Quite possibly one of the most recognised slot game brands ever has now transitioned over to Slingo. Slingo Rainbow Riches continues the themes slots players will recognise including Magic Toadstools, Cash Crops and Road to Riches.
If you manage to get 10 slingos you enter the Road to Riches round where there's a 1,000x multiplier available to boost your winning.
2. Slingo Deal or No Deal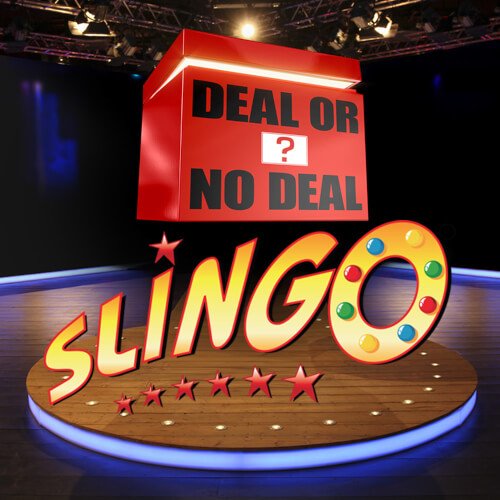 If you've never heard of the now infamous UK TV quiz show starring Noel Edmonds, where have you been?
Slingo Deal or No Deal takes on a different twist, where instead of the usual 5×5 grid seen in other Slingo games, there are numbered red boxes, just like the TV show.
Starting with 10 spins you match the numbers on the reel to your red boxes to complete a Slingo.
And just like the TV quiz show, the famous black telephone will ring once you've won 4 Slingos. The banker on the telephone then offers you a deal and it's up to you to select "Deal" or "No Deal".
3. Britain's Got Talent Slingo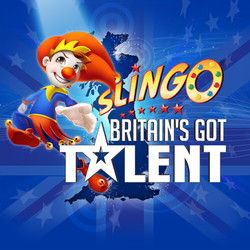 Not one, but two TV themed Slingo games are available to play in the UK.
Britain's Got Talent Slingo is based on the televised talent show of the same name (often abbreviated to just BGT) and is presented by TV duo Ant & Dec.
Every year, contestants audition with whatever talent they want to perform on the show. If they want to make it to the live TV rounds of the show, they have to impress a panel of judges.
Much like other Slingo Games, this variation uses the 5×5 grid and you mark off numbers to win Slingos, and then go onto bonus rounds.
4. Monopoly Slingo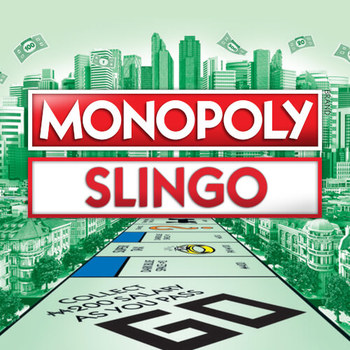 Teaming up with publishers Hasbro, this iconic board game gets the Slingo treatment where the 5×5 grid is replaced by some of the famous London property cards to match up in place of the normal numbers.
Making your way around the board you mark off your grid and complete a row of properties. And just like the board game, you get Community Chest and Chance cards to win prizes, or get sent to jail!
Mr Monopoly himself makes an appearance to guide you and offer advice, which is pretty cool.
5. Slingo Riches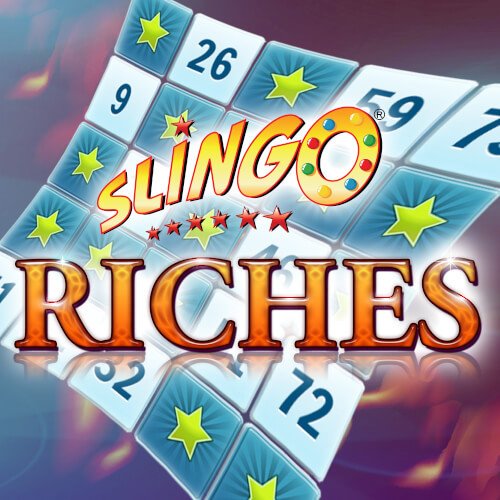 Slingo Riches launched in 2015 as one of the first Slingo games, with a jackpot prize of £20,000 up for grabs.
Just like all other Slingo variants, there's the 5×5 grid with numbers to mark off and make a slingo. In this game there's a slot real and players get 20 spins per game, after which 5 numbers and symbols appear for you match up.
There's some important symbols to look out for like jokers and super jokers, which are like wild cards allowing you to mark off a number. The Devil symbol halves your game score but Angel symbols cancel the devils out.