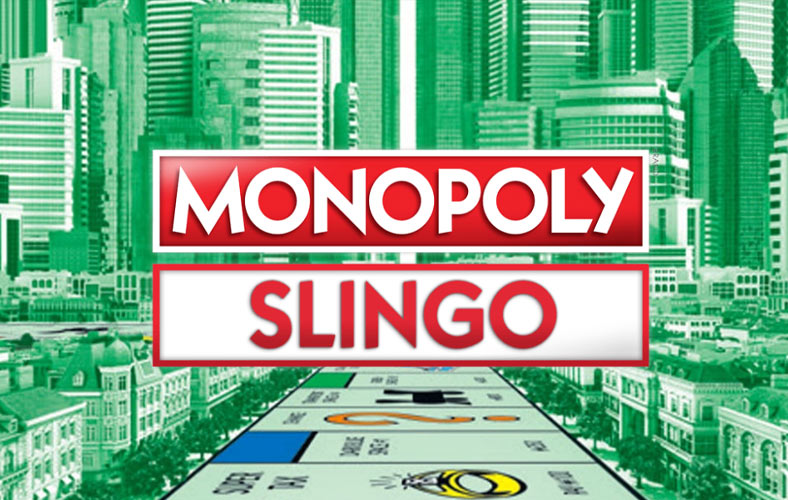 Play the family favourite board game with a Slingo twist and cash prizes up for grabs. The classic 5×5 bingo grid features the iconic monopoly board with familiar features such as properties and Mr Monopoly making an appearance!
How do you play Monopoly Slingo?
The aim of Monopoly Slingo is to win slingos – by landing on properties as you make your way around the board and then marking them off on your grid in the center, mark off a complete row for a slingo.
Begin by selecting the profile you'd like to play, place your bet from £0.25 to £25 and press 'START' to roll the dice. Go around the monopoly board with each roll of the dice, landing on properties will help you win slingos and prizes!
How do you win Monopoly Slingo?
As you go around the board, landing on a property will mark off all cards of that colour on the bingo grid. To win a slingo, you must complete a row of properties on your grid, this will move you up the win ladder to win multipliers and prizes.
Each time you pass go money will be added to the 'Free Parking' pot – if you're lucky enough to land on that space the money is yours!
As the monopoly board game, 'Community Chest' and 'Chance' cards are up for grabs to win prizes or penalties like being sent to jail.
Roll the dice and let's play Monopoly Slingo!
At the end of your game you can purchase more rolls of the dice to see how close you can get to a full house!
Game features
Look out for symbols and characters on your way around the London streets. Mr Monopoly will provide you with offers and advice and help as you make your way around the board.
If you land yourself in jail, you can use any accumulated 'Get Out of Jail Free' cards, roll a double or you'll be released automatically after three dice rolls.
Landing on 'Chance' or 'Community Chest' will either reward you with a prize or land you with a penalty!
If a Joker symbol appears it will allow you to move to a selection of other properties on the board.