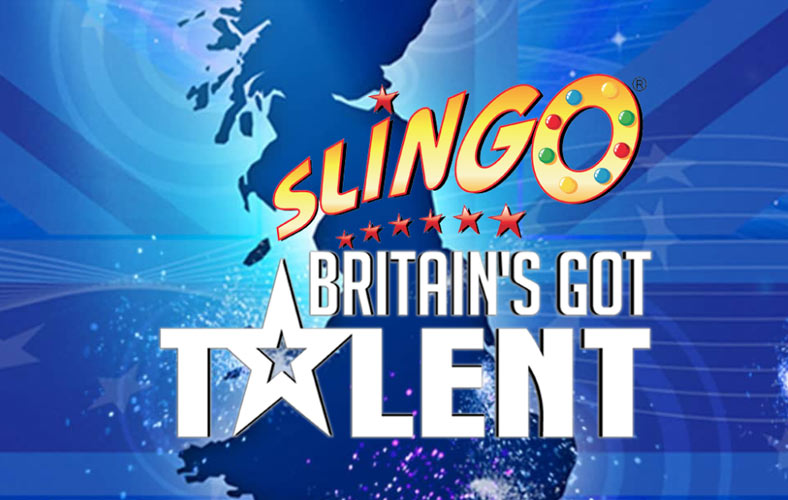 The nation's favourite talent TV show is now available combing slots and bingo to give you the chance of winning a £20,000 jackpot! This Slingo game is simple, so, enjoy the show…
How do you play Britain's Got Talent Slingo?
Britain's Got Talent Slingo follows simple bingo format, with a 5×5 grid for you to mark off numbers and win slingos! Place your bet from £0.05 all the way up to £100, press START GAME and you will receive 11 spins of five numbers to mark off on your grid, one in each column of your grid.
How do you win Britain's Got Talent Slingo?
Mark off five numbers in a row, column or diagonal to win a slingo that corresponds with a prize, more slingos mean more prize money – with the jackpot of £20,000. Lights, camera, action…
At the end of your game you can play any accumulated free spins and buy up to four extra spins, for another chance at the big £20,000 jackpot!
Game symbols
Look out for these symbols to help you win big at this TV-themed Slingo game.
Joker – mark off any number in that column
Super joker – mark off any number on your whole grid – Three or more jokers/super jokers – win a cash prize
Free spin – Free spin in the centre column – win a free spin
Coins – Coins in the centre column – win a cash prize
Devil – blocks matches in that column
The Cherub – protects you from the appearance of the devil